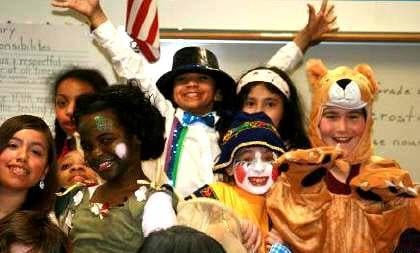 ArtReach Children's Theatre Plays
Great Plays for Great Kids!
Plays, Scripts, Musicals for Children, Kids, Teens, Families, Schools & Theatres
.
ArtReach
Award-Winning Children's Plays, Christmas Plays, Christmas Musicals for Young Performers, Children, Halloween Plays, School Plays and Scripts for Large-Cast, Small-Cast Plays. ArtReach Shows for Young Audiences. One Act Plays, One Act Dramas, Comedies for Middle Schools and High Schools. Plays for Touring to Schools, Educational Outreach Theatre. ArtReach One Act Musicals for Children and Young People.
Scroll down or click play title to order
PERUSAL SCRIPTS, CD SOUNDTRACKS, TEACHERS GUIDES
for the following plays:
---
ORDER PLAYS A-H
ORDER PLAYS I-M
ORDER PLAYS N-S
ORDER PLAYS T-Z
ORDER PERFORMANCE LICENSE
ORDER FULL SCHOOL PLAY PACKAGE
---
ORDER - Add Items to Shopping Cart


---
---
---
---
---
---
---
---
---
DOWNLOAD

HARDCOPY

Touring (Small Cast) Script - $9.95

Medium Cast Script - $9.95

CD Soundtrack (ship) - $29.95

---
---
DOWNLOAD

HARDCOPY

Touring (Small Cast) Script - $9.95

CD Soundtrack (ship) - $29.95

---
---
---
DOWNLOAD

HARDCOPY

Touring (Small Cast) Script - $9.95
---
DOWNLOAD

HARDCOPY

Touring (Small Cast) Script - $9.95
---
---
---
DOWNLOAD

HARDCOPY

Touring (Small Cast) Script - $9.95
---
DOWNLOAD

HARDCOPY

Touring (Small Cast) Script - $9.95

ORDER PLAYS A-H
ORDER PLAYS I-M
ORDER PLAYS N-S
ORDER PLAYS T-Z
ORDER PERFORMANCE LICENSE
---