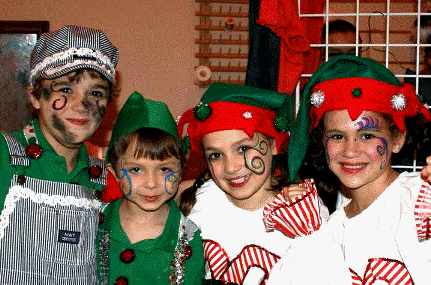 ArtReach Children's Theatre Plays
Great Plays for Great Kids!
Plays, Scripts, Musicals for Children, Kids, Teens, Families, Schools & Theatres
.
ArtReach's
Christmas Musicals are for Children and Families! Fast-paced & full of jolly fun, these kids scripts are perfect for the holidays.
---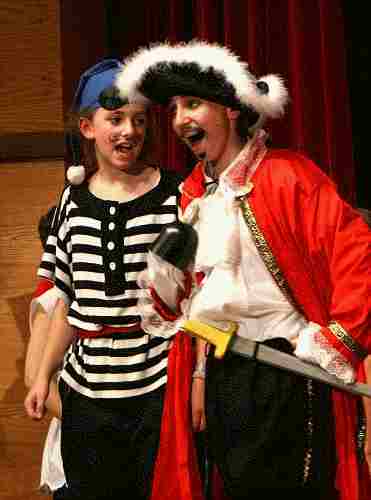 Audience Participation.
---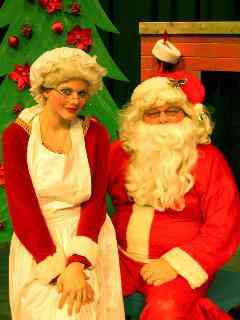 Written for a Large Cast of Children.
---
Fun songs and easy lines for kids to memorize.
---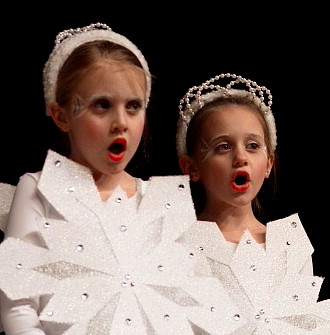 SSchool Play Packages and Instant Downloads.
---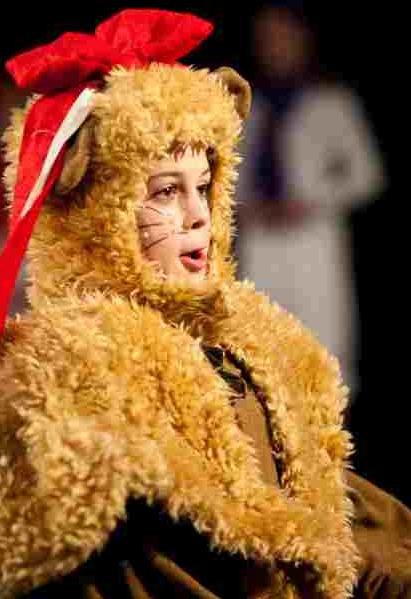 EaEasy and fun for first-time teachers and directors.
---

"Our kids did a wonderful job today. A Christmas Wizard of Oz comes alive when they get on stage. It's really a good experience for all of them."

Tom Weindl, Principal, Whispering Palms School, Saipan
---
.

Children's Christmas Plays For
Musicals, Scripts for Schools - Plays for Kids to Perform

Easy Dialogue & Staging - Favorite Christmas Songs & Music
THOUSANDS OF SUCCESSFUL PRODUCTIONS WORLDWIDE
Teachers, Homeschoolers, Parents - Be a Holiday Hero!
Our fun, easy Christmas musical plays are perfect for elementary and primary school students. Popular stories adapted for Christmas with traditional Christmas music, songs and audience participation will make your Holiday show a great success! Download your full school play package and start rehearsals today.

A Christmas Carol
A joyous musical play based on the world's most popular Christmas story. Packed with humor, excitement, drama, music and heartwarming moments.


A Christmas Cinderella
Lots of great roles for young performers. Kids love playing Cinderella's mice as Santa takes her to the Christmas Ball. Easy for kids to learn and memorize.

"Our 'Christmas Cinderella' was the most successful show to date! Three of the four shows were sold out, and two were SRO!"
Bremerton Community Theatre Junior, Bremerton, WA


A Christmas Peter Pan
It's Christmas Eve and Tinker Bell summons Wendy, Michael and John to help her save Peter Pan and Santa Claus from terrible Pirates of Captain Hook.


A Christmas Wizard of Oz
This great Christmas Musical comes complete with child-friendly dialogue and familiar Christmas carols the audience and performers can sing together.

"One of the highlights of the year was 'A Christmas Peter Pan' and what a success it turned out to be!"
Derek Braans, Junior School Head, Kingswood College, So. Africa


A Snow White Christmas
Teachers love this joyously fun musical. Everyone's favorite fairy tale is now a Christmas Play for kids. Perfect for your school's Holiday Celebration.


Alice in Christmas Land
All your favorite characters are here, including SIX Alices! Large cast, hilarious comedy, audience participation and fun, easy Christmas songs for kids.

"We had more than 90 cast members for 'A Snow White Christmas'.
The kids were outstanding!"
Michelle Roy, Middle School Teacher, Russell County Schools, VA


The Velveteen Rabbit
Christmas Musical
Margery Williams' beloved classic Christmas story adapted for kids to perform. Enchanting, heartwarming, charming -- perfect for the Holidays.


'Twas the Night Before
Christmas
A fun, easy large cast Holiday play, perfect for kids, schools, families. Full of laughs, comedy, joyous Christmas songs and Holiday family fun!

"We have just performed 'Twas the Night Before Christmas' and everyone said it was our best show yet!"
Karen Dixon, Hunua Elementary School, Papakura, New Zealand
Adapted for Young Performers: Speeches and vocabulary are appropriate for child performers ages 6-12 or older. Simple dialogue, easy for kids to memorize.

Large Cast Plays - Flexible Casts of 25-45 Students: Doubling roles and adding extras possible. Every role has a name and at least two spoken lines or significant movement or action.

Appropriate for a Large Diverse Group of children from all cultures, beliefs and backgrounds. Great for schools, theatres, communities -- very family-friendly.

About 45 Minutes Long: Long enough to be a substantial project and short enough to accommodate your teaching schedule.

Easy Costumes and Scenery: We provide many suggestions on how to easily create or find what you need to make a great looking production without breaking your budget.

Familiar Christmas Songs & Music: Easy songs set to the tunes of familiar Christmas carols and traditional holiday songs. The CDs have background music to sing-a-long as well as background sound effects for a professional touch. Simple piano sheet music is also provided.