CINDERELLA
Large Cast School Play for Kids to Perform

Every Child Has a Special Moment!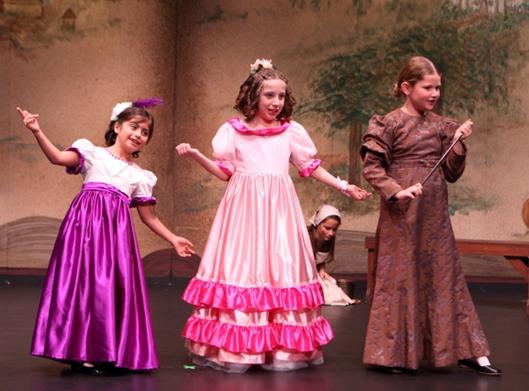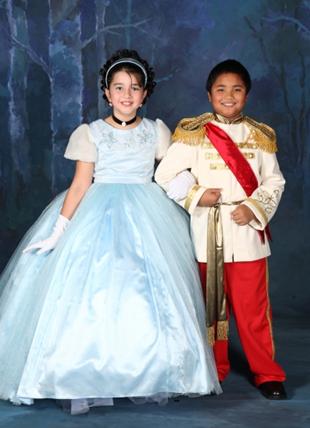 Step-Sisters - The Happy Princess and Prince Charming
Here is the timeless children's classic with all the wonderment of a Fairy Godmother, a pumpkin that turns into a carriage and mice that become horses.

Cinderella's Mice are Fun Roles for Young Kids


Best of all, is that magic night when Cinderella meets Prince Charming and her life is changed forever!

"I produced and directed 'Cinderella' at my children's elementary school. The script was wonderful and the end result was fantastic!"
Caroline Hart, Teacher, Oxford, OH

---

Easy for Kids to Learn, Perform and Enjoy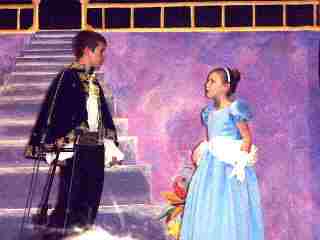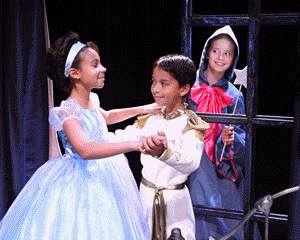 Mi CASA Players, Casa Grande, AZ
Cinderella's Mice
Steal The Show!
Kids love playing Cinderella's mice: NIBBLES, SQUEAKY, SWEETIE-PIE, NOSY, CHEESE-HEAD, and SAM! Mouse dialogue is simple and funny, easy for kids to learn and memorize! These mousy kids are likely to steal the show!
Everything You Expect!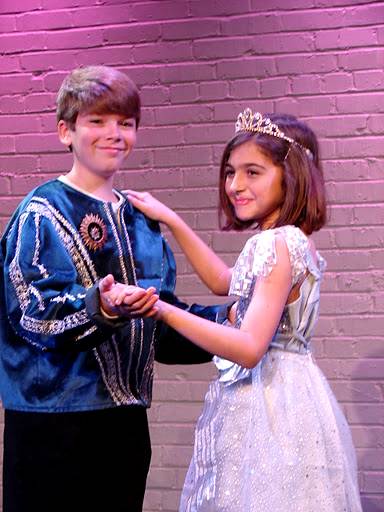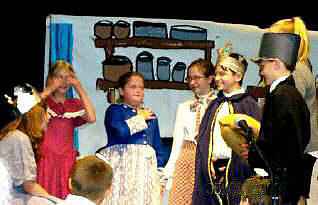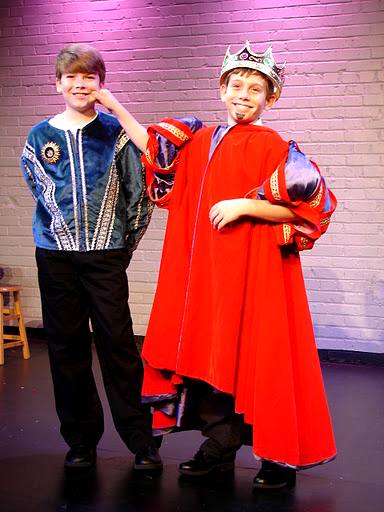 This beloved story brings everything you expect from the classic fairy tale; birds, mice, white horses, royalty, and of course Prince Charming and Cinderella. You will laugh, cry, and dance in your seat!"
Little Aggies Theatre, Guntersville, GA
---

"The Script Was Great!"

Edwin C. Smith Civic Center, Lexington Charity League NC

"We had a wonderful time and Cinderella was so well received!"
Lynnae Benton, Edwin C. Smith Civic Center, Lexington NC

"We had 1st - 3rd Graders! Perfect!"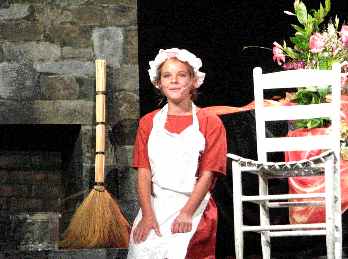 The Little Aggies Theatre, Albertville AL, 2011 Production!
"Our performance of Cinderella went great! The children painted the sets, helped with the costumes and really did a super job. The script was great! I think our 'Greta Snagglebones' will be famous one day!"
Katie McAllister, Teacher, Central Elementary School

---

Everyone Has a Role in Cinderella!

Cinderella's Mice, Theatre Works, LLC of Stewartstown, PA

Adapted for Young Performers: Simple dialogue and vocabulary are appropriate for child performers ages 6 - 12. No long speeches! Easy for kids to memorize!

A Flexible Cast of 24 Students: (Doubling and extras possible and easy.) Every role has at least three spoken lines!

Cinderella can be played by up to 5 girls to ensure that not one child is the "star".

About 30-40 minutes long: This children's play is long enough to be a substantial project and short enough to accommodate your teaching schedule.
| | | | |
| --- | --- | --- | --- |
| | | | |
| | The Snagglebones Stepsisters are great roles for girls, teens and middle schoolers and high schoolers! For extra fun add as many sisters (and brothers!) as you like. They have lots of fun when it's time to try on that very important glass slipper! Add teen-friendly costumes! | | |
| | | | |
"Our production of Cinderella was a huge success! Our ugly sisters were played by year 5 boys. Thank you and we look forward to purchasing from you again next year."
Kerry Wadey, Katherine Primary School, Australia
Resources: Karaoke CDs & Sheet Music

CINDERELLA
Large Cast School Play for Kids to Perform