Read Free Script Sample, See Cast List, Hear CD Sound Cues
---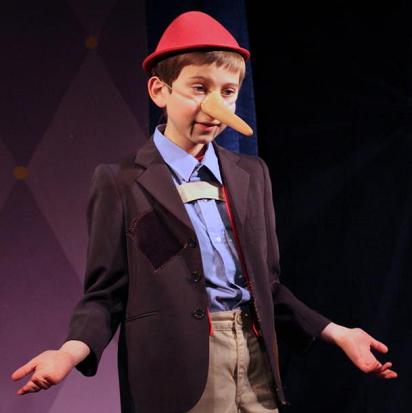 "Pinocchio has been so much fun," said Director Kelly Gilson. "Lots of kids and energy make this a crowd pleaser. We have 32 in the cast and all of the kids -- and parents -- have been wonderful to work with."
Daily Corinthian - Corinth Theatre Arts Presents Pinocchio
---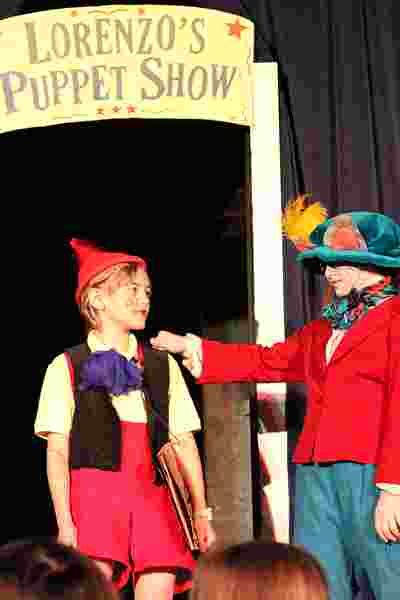 "We had 3rd, 4th and 5th graders in our Pinocchio! Thank you very much for your work and allowing freedom with the scripts."
Scott Kohanek, Kenwood School, Minneapolis
---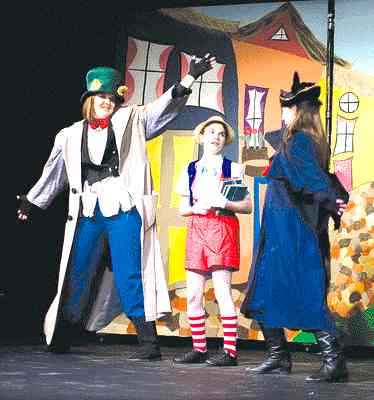 Teachers, this School Play version of Pinocchio is written just for you and your students. It is a faithful adaptation of the original Carlo Collodi story with audience participation and lots of fun for everyone!
---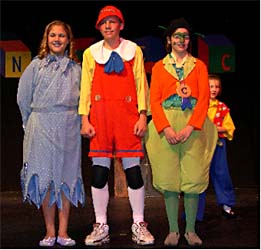 "Thanks for writing the parts so that most can be played by either boys or girls!"
Rebecca Roesener, Teacher, Sunnyside Elem, Idaho Falls ID
---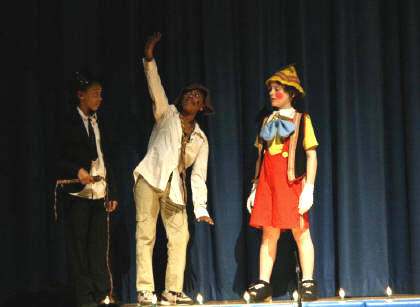 The Pinocchio School Play Package allows you to make a Video/DVD!
---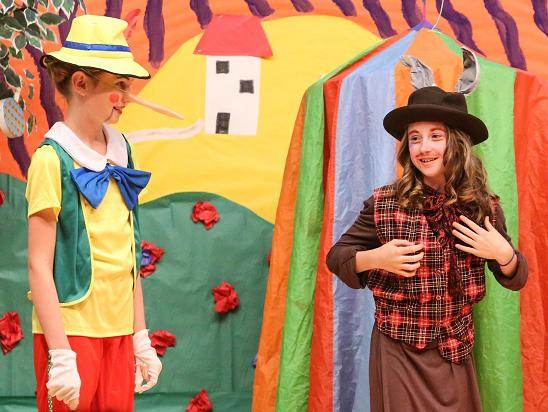 "My goal was achieved: Every student felt like a star, and that is what it's all about."
Karie Gipson, Director, Pinocchio, Cardinal Pacelli School, Cincinnati
---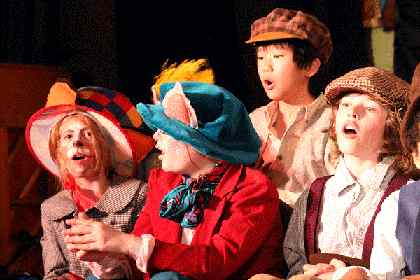 Add as many roles, lines and songs as you like! There are many ways to include everyone! Include all your special needs kids in Pinocchio!
---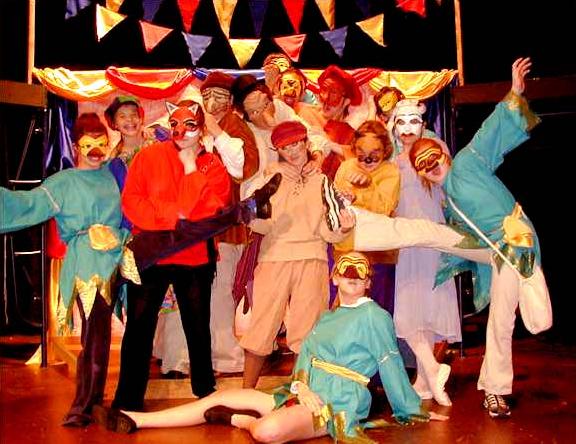 "I produced the play "Pinocchio" last year! The children thoroughly enjoyed it. Many thanks!"
Therese Dixon, Hunua Youth Theatre, Papakura, New Zealand
---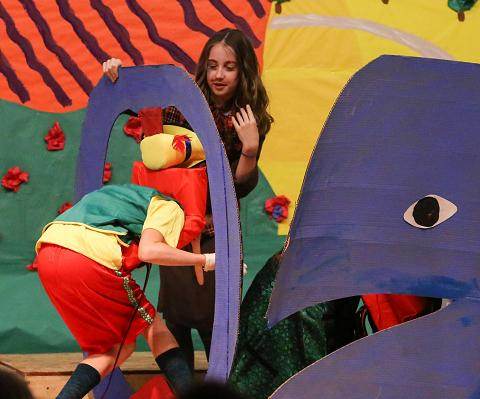 Artistic Director Gary Schwartz praised Pinocchio writer, Kathryn Schultz-Miller, whose scripts he's used in other shows, saying, "She just knows how to write this kind of interaction."
Valley Center Stage, Snoqualmie Valley Record
---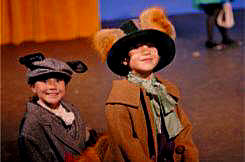 Pinocchio is Recommended for Grades 1 and Up!
---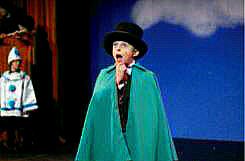 ArtReach's School Play, Pinocchio requires no professional experience in theatre. It is written in simple terms with lots of practical suggestions.
---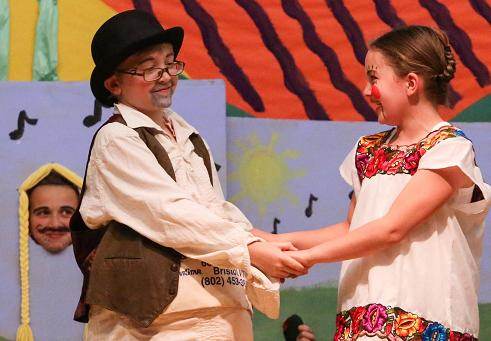 "More than 30 third and fourth grade students from Lincoln Akerman School took the stage to perform Pinocchio! The audience was filled with family, friends and teachers. Younger siblings excitedly pointed up to the stage and sometimes not so quietly whispered, "There he is!"
Stacey Bellen, Lincoln Ackerman School, NH
---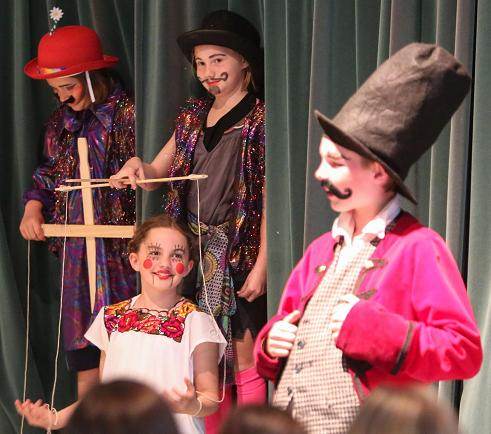 Pinocchio is Easy to Adapt to Your School's Needs! The School Play Package allows you to adapt the script!
---
Pinocchio
Large Cast School Play Script for Kids to Perform!
ADDITIONAL INFORMATION
Cast List
CD Soundtrack Cues
Script Sample
---

PINOCCHIO
CAST LIST
Running Time: About 45 minutes
Flexible Cast of 30-40: 2 Male, 3 Female, All others M/F
Easily adapted for larger or smaller cast
PERFORMERS: (no lines, parts can overlap)
MUSIC BOXES (M/F)
CUCKOO CLOCKS (M/F)
CAGE & NOSE (M/F)
WHALE (M/F)
BOYS & GIRLS in Land of Toys (M/F)
FISH (M/F)
PUPPETEERS:
ALBERTO/ALBERTA (M/F, 8 lines)
BRUNO/BRUNELLA (M/F, 7 lines)
CARLO/CARLOTTA (M/F, 7 lines)
DINO/DINA (M/F, 7 lines)
ELMO/ELMA (M/F, 7 lines)
PUPPETS:
FETTUCINI (M/F, 5 lines)
GORGONZOLA (M/F, 6 lines)
LINGUINI (M/F, 6 lines)
MACARONI (M/F, 6 lines)
PEPPERONI (M/F, 7 lines)
LORENZO THE MAGNIFICO (M/F, 32 lines)
GEPPETTO (M, 21 lines)
HICKORY CRICKET: (M/F total 65 lines)
HICKORY CRICKET #1 (M/F, 29 lines)
HICKORY CRICKET #2 (M/F, 13 lines)
HICKORY CRICKET #3 (M/F, 13 lines)
HICKORY CRICKET #4 (M/F, 10 lines)
PINOCCHIO: (M/F total 87 lines)
PINOCCHIO #1 (M/F, 15 lines)
PINOCCHIO #2 (M/F, 29 lines)
PINOCCHIO #3 (M/F, 28 lines)
PINOCCHIO #4 (M/F, 15 lines)
IVANA (F, 1 line)
LUCKY STAR (M/F, 9 lines)
BLUE FAIRY (F, 25 lines)
FIBBER THE FOX (M/F, 9 lines)
LEFTY THE CAT (M/F, 6 lines)
LAMPWICK (M/F, 20 lines)
COACHMAN (M/F, 14 lines)
JACK (M, 8 lines)
JILL (F, 2 lines)
---

"Every Student Felt Like a Star!"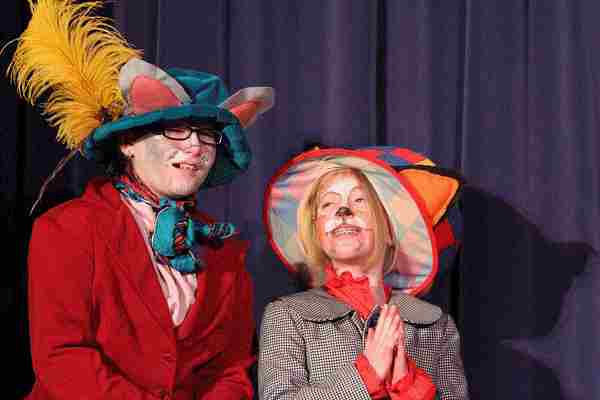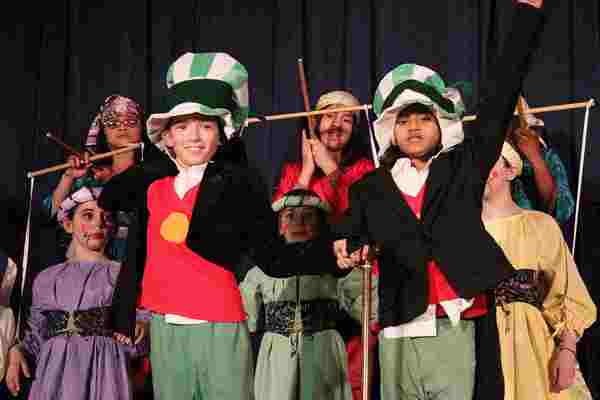 Kenwood School, Minneapolis -- 3rd, 4th and 5th Graders.
The School Play Package allows you to adapt the script! Add lines, characters, scenes, songs! You also have the right to make a DVD/Video of your special performance!

---
Written especially for young people to perform.
While you may find large cast plays from other publishers, most of those were originally written for adults or professional actors to perform. They often contain difficult dialogue, unfamiliar or complex language, and speeches too long for young children to memorize. They may even contain jokes, innuendos and subject matter that may not be appropriate for children.

Easy to understand and memorize.
Dialogue is simple, fresh, quick and humorous, keeping the action flowing without stops and starts between scenes. This keeps young people and young audiences engaged throughout the performance - no awkward pauses, no dead-time, no wiggles!

Everyone participates!
All children are involved throughout the performance. This builds confidence, promotes team spirit and eliminates rehearsal rowdiness. The audience is often asked to join in the fun, and action often spills into the aisles! All of our SCHOOL PLAYS give suggestions on how to divide up large parts (such as Dorothy in Wizard of Oz) among several performers so that no one child is the "star".

Familiar stories with upbeat endings.
The story line stays as close as possible to the familiar story the kids already know. While some authors feel the need to "improve" the story, our SCHOOL PLAYS stay as close to the familiar narrative as possible, making it easier for children - and your audience - to understand.

Feel free to edit! Go ahead and tape it!
Most publishers insist that no changes may be made to their scripts. We know that your goal is to engage every child in the most meaningful way and that your needs are unique. Cut, eliminate, re-assign lines, or add as much as you like! Also, there are no restrictions on video tapes. Parents want a tape or DVD to remember their child's big moment. Go ahead and tape away!

---
| | |
| --- | --- |
| | Kathryn Schultz Miller is one the most prolific and most produced playwrights for children. Her script, A THOUSAND CRANES, won the National Endowment for the Arts Playwright Award (and countless others) at a time when plays for children were not considered serious works. Now, many of her published scripts are considered classics for young audiences. When teachers voiced their need for great plays that kids can perform Ms. Miller responded with ArtReach's School Plays: "I never dreamed I'd write for anyone other than professionals. But writing for child performers has been the most profound and rewarding experience of my life". |
---

In the past few years we've seen a tremendous increase of confidence in the teachers we hear from. Most are finding it easier to let the process flow and worry less about the final product. I firmly believe that the experience will be best for all when you keep a few things in mind:

Free yourself from worry about whether or not it's "good". No one is paying big ticket prices; no one expects a Broadway success. The key to making this project meaningful is to put the emphasis on process; realize that rehearsal and practice are as much a part of the experience as the actual performance. Encourage fun and you will free the children from embarrassment and stress. If the kids can't learn the lines let them carry a script or use their own words to convey the character's message. If they seem to wander the stage, let them explore where they want to go - they might surprise you with a wonderful idea. In every aspect of the process give them the wings to create and think. Give them a comfortable, supportive place to go and their confidence and self-expression will soar!

Above all else, make sure you are having fun. If you've never directed a play before, don't worry. It's all just pretend -- you can't do it wrong! The quality of your experience is every bit as important as that of the children. You need the joy of self-expression too, that doesn't go away when we grow up. So give yourself a break. And when all else fails, laugh!

Thank you so much for choosing Pinocchio. It's been a pleasure to hear from you and to receive accounts of your wonderful productions. I can't think of anything more rewarding than to create this version of Pinocchio for you and your students! Break a leg!

- KSM
Easy for Kids to Learn, Perform and Enjoy!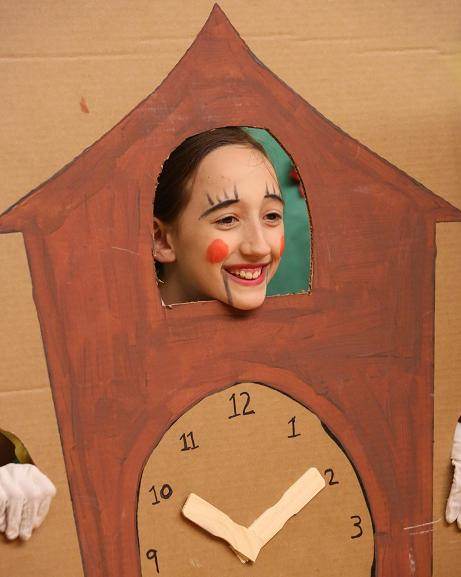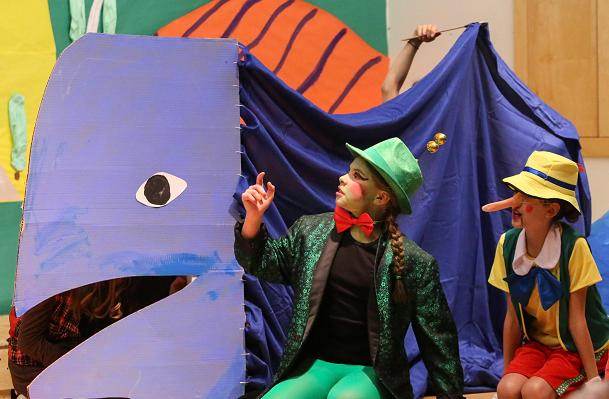 Monkton Central School, VT

---

PINOCCHIO
CD SOUNDTRACK CUES
Cues, sound effects, background music (traditional-classical)

The CD Soundtrack contains special sound effects and background music (public domain traditional-classical) that may be used to greatly enhance the performance. It does not contain music and songs from the popular animated film, nor does it contain music for the performers to sing along with. Cues have 10 seconds of silence at the end - times shown below include silence.
[ Click on [sample] to hear a short sample of the indicated cues ]
1. CARNIVAL, FANFARE (0:59) [sample]

2. DREAMY STORYTELLING (0:39)

3. LUCKY STAR (0:36)
4. BLUE FAIRY (1:13) [sample]

5. STAR & FAIRY EXIT (0:17)
6. CARNIVAL (0:43)
7. OMINOUS MUSIC (1:05) [sample]

8. STAR & FAIRY (LONG) (0:58)
9. STAR & FAIRY, TRAVELERS, COACH (1:29)
10. OMINOUS, COACH, LAND OF TOYS (1:01)
11. BREAKING GLASS (0:14)
12. OMINOUS, DONKEY, WHIP, HORSES (0:31)
13. SADNESS, FAIRY, WATER, WAVE, WHALE (2:59)
14. WHALE SNEEZE, RUSHING WATER (0:40) [sample]

15. BLUE FAIRY (0:39)
16. CARNIVAL, CURTAIN CALL (1:45)
Note: Some teachers choose familiar songs, obtain sheet music and insert these songs into the play. We recognize that each school has a wide variety of educational needs to fulfill and we invite you to be creative in your use of our scripts; including changes or additions that are appropriate for your students. As author/publisher of our own creative works, we do ask that you obtain proper copyright permission for any additions you might make - that responsibility is up to you.

Music & Sound Resources Available on the Internet
( Sheet Music, Song Books, CDs, DVDs, Sing-along, Karaoke, Sound Effects )
Internet Music Resources: Karaoke CDs & Sheet Music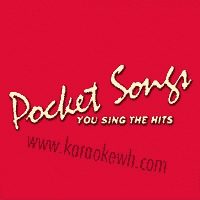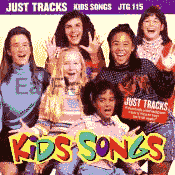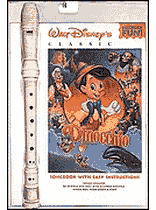 Click to search Internet for karaoke cds or sheet music
---

How to Make A Puppet's Nose Grow?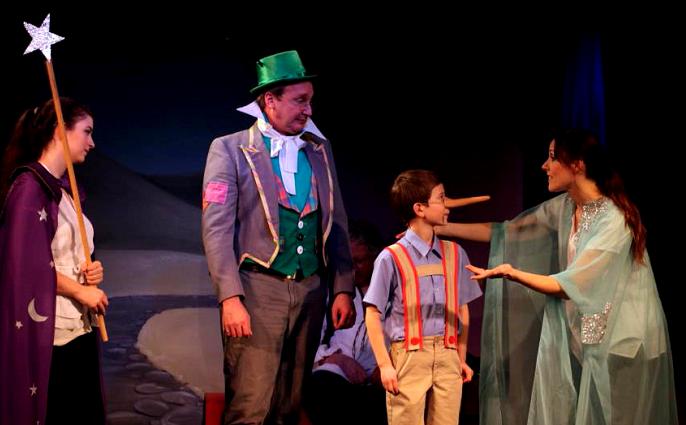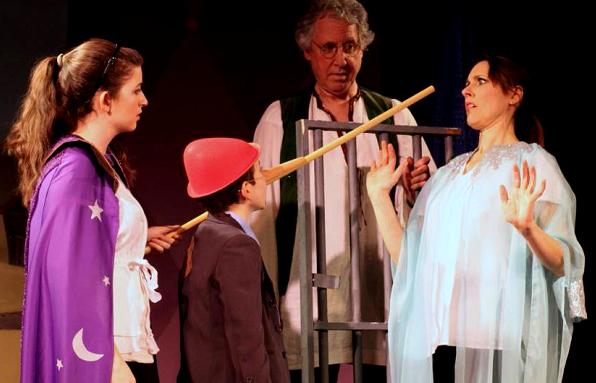 A Terrific Production by Valley Center Stage, North Bend, WA!
Look closely. Lucky Star, Blue Fairy's friend, carries a star wand with long wooden handle. When Pinocchio lies to the Blue Fairy, Lucky Star stands behind Pinocchio and places pole on his shoulder. Another cast member uses a slide whistle to make "growing" sound. It's simple, easy, and works like a charm!

---
The story is just as you remember it... Here Pinocchio is about to get into trouble... again!
(Script pages 17-18)
FIBBER: Good day, young sir. What was that I heard your friend saying?

LEFTY: (Yeah, what was he saying?) Meoooow...????

PINOCCHIO: Oh nothing. Just that I can't see the show because I'm a puppet.

FIBBER: Hmm... How peculiar.

(FIBBER and LEFTY circle around PINOCCHIO, examining.)

I've never seen a puppet that walks and talks before...

LEFTY: (Me neither.) Meerrrroow...

(LEFTY lifts PINOCCHIO's hat, FIBBER looks under his coat. LEFTY takes PINOCCHIO's book and hands it to FIBBER. They play with it passing it back and forth so that PINOCCHIO can't get it. PINOCCHIO laughs at their fun.)

PINOCCHIO: (Giggling.) Hey!

FIBBER: How'd you like to make a buck or two, hmmm?

LEFTY: (Hmmm?) Mewwwww?

PINOCCHIO: Not right now. I have to go to school.

FIBBER: Ah, I see you are a puppet. All puppets are stupid.

(FIBBER and LEFTY cross their arms and turn their noses up in disgust.)

PINOCCHIO: Hey!

FIBBER: School is for little puppets. Real boys skip their lessons and get into show business.

(LEFTY strikes a dramatic pose.)

The old razzle dazzle...

(LEFTY does a quick soft shoe, takes a dramatic bow.)

PINOCCHIO: The old razzle dazzle, huh?

(PINOCCHIO tries to imitate LEFTY. His wooden awkward feet get tangled and he falls.)

FIBBER: Not bad. How'd you like to be...

(FIBBER and LEFTY strike a starry pose...)

A star!

PINOCCHIO: A star! That would be much more fun than going to school.

FIBBER: We can put your name in lights, kid. Of course, it will cost you a quarter.

PINOCCHIO: That's no problem. I have one right here!

(PINOCCHIO zips out his coin. FIBBER takes it, bites it, slips it in his coat.)

FIBBER: Lefty?

(LEFTY grabs one of PINOCCHIO's arms.)

LEFTY: (Here we go!) Merp!

(FIBBER grabs the other.)

FIBBER: Oh, we're going to have lots and lots of fun...

Note: This is a sample from the actual script. To review the entire play, order the PERUSAL SCRIPT (online instant download). Or to save 20% on the full production kit and royalty for one performance, order the SCHOOL PLAY PACKAGE (below) and start rehearsals today!



---
One payment for everything you need to perform the play at your school or organization. No need to purchase multiple scripts, no royalty quote, no separate royalty payment. Order the School Play Package and you're done -- start rehearsals immediately!

The SCHOOL PLAY PACKAGE Includes:
1. Master Script ($9.95)
2. Teachers Guide ($9.95)
3. CD Soundtrack ($29.95)
4. Performance License ($60.00)
(License: Rights to copy script, Royalty for one performance)
Get Everything ($109.85 value) - Only $99.95
( SAVE MORE $$$ WITH FULL DOWNLOAD - NO SHIPPING COSTS! )


---